The OHCT provides financial help with repairs and practical enhancements to churches and chapels of all denominations in Oxfordshire
We fund
Restoration, upkeep and maintenance Building or internal monument repairs New works
OHCT Support
In 2016 we awarded 35 new grants totalling £214,000
Apply for a Grant
We consider applications for grant funding for any church, chapel or meeting house used as a place of public worship.
NATIONAL CHURCHES TRUST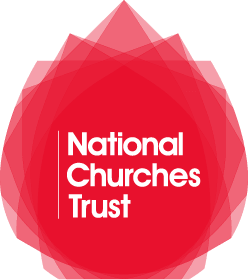 As a trusted partner of the National Churches Trust, we have access to a number of additional grants for repair projects as part of the Partnership Grants Programme. The Programme has provided over £1 million in grant funding towards repairs at churches and chapels over the last five years. Applications should be made directly to us following our usual application procedure as above/below/on this page.
Methodist Chapel

Great Milton
£2,500 for porch extension, wc, kitchen
Methodist Church

Chinnor
£12,000 for major modernisation
Friends Meeting House

Adderbury
£3,000 for external repairs
St Bartholomew

Yarnton
£3,000 for chancel wall and other repairs
St Thomas of Canterbury

Wroxton
£1,000 for porch roof, timbers, bell tower
All Saints

Wytham
£500 for retiling of south elevation of nave roof
St Mary

Wootton, Woodstock
£4,000 for replacement of lighting system
St Mary Magdalene

Woodstock
£15,000 for major modernisation
All Saints

Wroxton
£2,000 for installation of wall and under-pew heaters
All Saints

Woolstone
£1,000 for roof and bellcote, redecoration, heating
Methodist Church

Woodstock
£7,500 for larger kitchen and meeting room
St Peter's

Wolvercote
£3,000 for to update the interior lighting.