The external works partially funded by a grant from OHCT were completed in September 2017. The project required the re-roofing of the nave and chancel, replacing the leadwork in the North and South valley gutters, repairs to leadwork on the tower and the replacement of decayed stonework on the tower and North Porch.
A church has stood on this site, to the North of the city wall for over 1000 years. The original Norman building was enlarged in 1194 and subsequently altered in c.1280, and c.1320.  Work on the tower began in 1513 and continued during the upheavals of the Reformation; some of the stones of Rewley Abbey, Oxford's Cistercian monastery, were used to strengthen the base of the tower. A major reordering of the chancel and North aisle was undertaken by Gilbert Scott in 1842, providing Oxford's earliest Victorian Gothic interior.
Additional to the project funded by OHCT, repairs to the interior have been undertaken including  redecoration and stone cleaning throughout, rewiring and the installation of new lighting. This work was funded by the St Mary Magdalen  Restoration & Development Trust, using funds received through a  substantial bequest about two years ago. About £80k has been raised through a wide range of PCC fundraising activity, and individual donations. This work has transformed the fine interior which includes an altar to Thomas Becket in the South Aisle.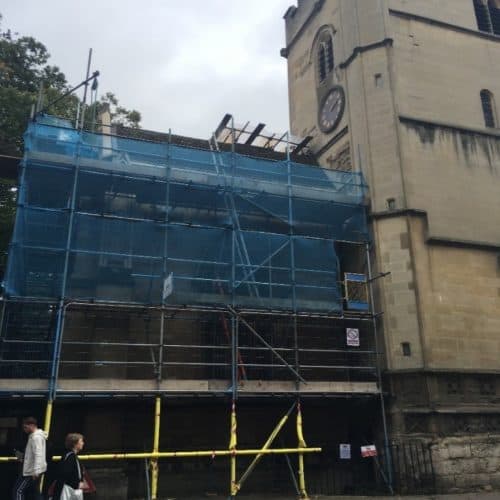 Click here to see our January Project of the Month
Click here to see our December Project of the Month