Some will have noticed that in recent years OHCT church tours having taken on a themed flavour.  This year is no exception and where last year we focused on church organ music, this year we looked at the common building material in the north of the county, namely ironstone.  
We visited four of the eight churches in the 'Ironstone Benefice'.  St John the Baptist Hornton is sited close to the source of ironstone in this part of the county and was especially unique with its wonderfully preserved wall paintings.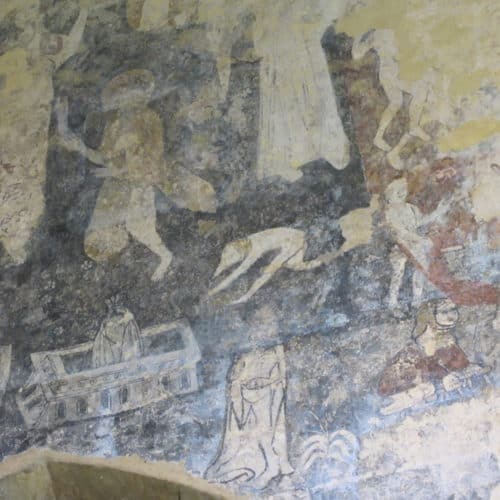 St Etheldreda at Horley is home to one of the best renditions of St Christopher in the country keeping watch over the south door.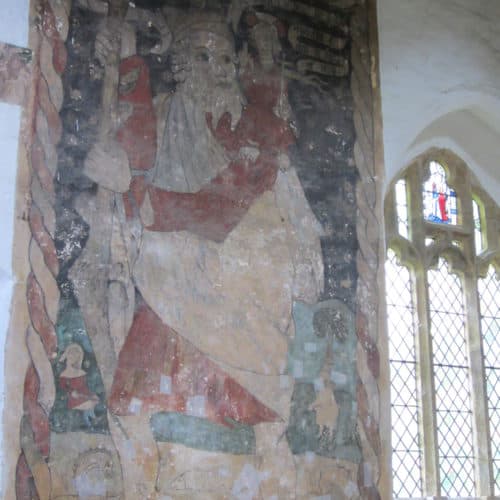 Lunch was provided at the Rose and Crown in Ratley which is not strictly in Oxfordshire but is nevertheless the best provider of a splendid cold buffet within miles.  
The afternoon began at All Saints, Wroxton with its rich history of famous alumni ranging from the founder of Trinity College Oxford (Sir Thomas Pope) his nephew Sir William (below), to Lord North who managed to 'lose' the American colonies.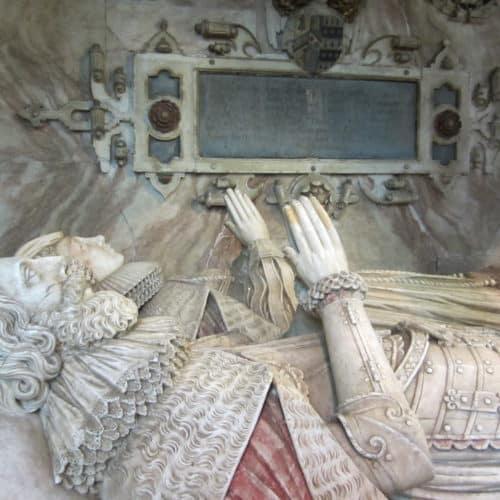 The day ended at St Peter, Hanwell with its wonderful figures jostling for position on the Nave arcade and the stunning external Chancel friezes.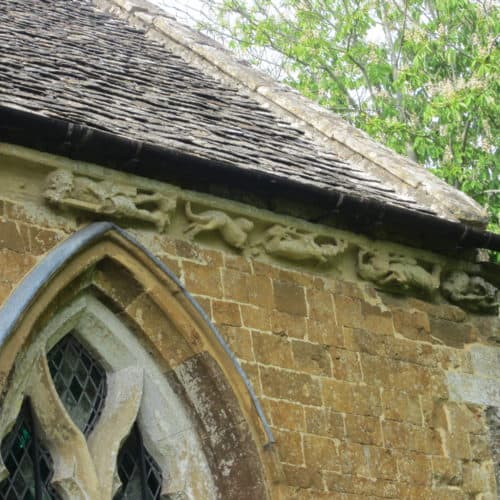 We were fortunate in all the churches to have short presentations from parishioners steeped in local knowledge and anecdote who were splendid.  The weather could not have been better allowing the local area to display the very best of an English spring day.
David Warr.