Events
As you will have seen from other pages on this site, we have now reluctantly had to cancel our visit to Chalgrove and this year's Blenheim Lecture.  We held on to the last minute, but it became clear that managing these events with the restrictions that are still likely to be needed to safeguard us from Covid would simply not be possible.  Likewise, we were unable to arrange our accustomed August evening trip.  We are very disappointed at this outcome, but we hope we shall be able to return to normal next summer and be able to do all or most of what we had planned for this year.
Annual Meeting
We are planning to hold our Annual Meeting for members by Zoom.  I fear this won't suit everyone, but equally I know that during lockdown many more of us have learned how to join in virtual meetings, and so I do hope we can have a fruitful meeting.  The meeting will take place in the last week of this month, and I shall soon send an email to members with details to give you good notice and access to the relevant papers.  If you can't use Zoom, there will be time for you to send in comments and questions to me.  Once again, let's plan for a normal – real – meeting in 2021.
Ride and Stride
This year's event will take place on Saturday, September 12th.  This is largely an outdoor activity and so we are able to run it despite the pandemic.  Do please take part, or sponsor a friend or simply make a donation: however we make our contributions, all we have to do is to take care about social distancing and – as always – hope for good weather.
OHCT Christmas cards 2020
This year's cards will soon be available through this website.
My best wishes to all our members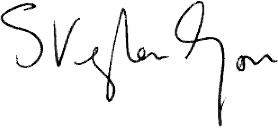 Stephen Goss
Chair