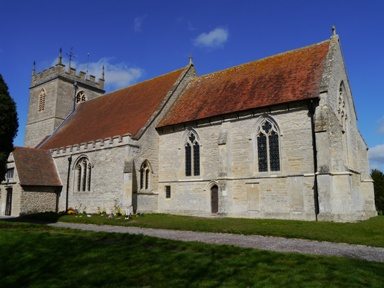 PLEASE NOTE THAT THIS EVENT IS NOW FULLY BOOKED, IF YOU WOULD LIKE TO BE INCLUDED ON THE WAITING LIST PLEASE FOLLOW THE LINK TO THE EVENT HERE
Realising your church project – a day of shared learning
St Mary's Church, Church Lane, Chalgrove, Oxfordshire, OX44 7SD
9.30am to 4pm on Saturday 18th March 2017.
If your church is considering works which are more than just routine repairs, you will find this a useful as well as enjoyable day of shared learning amidst the recently restored splendour of St Mary's, Chalgrove
Speakers will include
Sir Tony Baldry, Chairman of the Church Buildings Council
Camilla Finlay, Director, Acanthus Clews Architects
Liz Kitch, Senior Church Buildings Officer, Diocese of Oxford
Sara Crofts, Head of Historic Environment, Heritage Lottery Fund
Eleanor Gill, Legacy and Funding Officer, Church House, Westminster
There will be opportunities for informal discussion with each of the main speakers, for networking and to learn from St Mary's experience.
Attendance Fee  £20 per head to include coffee, tea and a light lunch.
This event is organised by the Oxfordshire Historic Churches Trust in partnership with the Oxford Diocesan Advisory Committee and the Parish of St Mary's.
It is not exclusive to OHCT members.
The programme for the day is here
You can book your place on the course here
Realising Your Church Project – Saturday 18th March
Abingdon Baptist Church

Abingdon
Awarded a grant by the OHCT of £15,000 for major internal improvements in 2014/2015