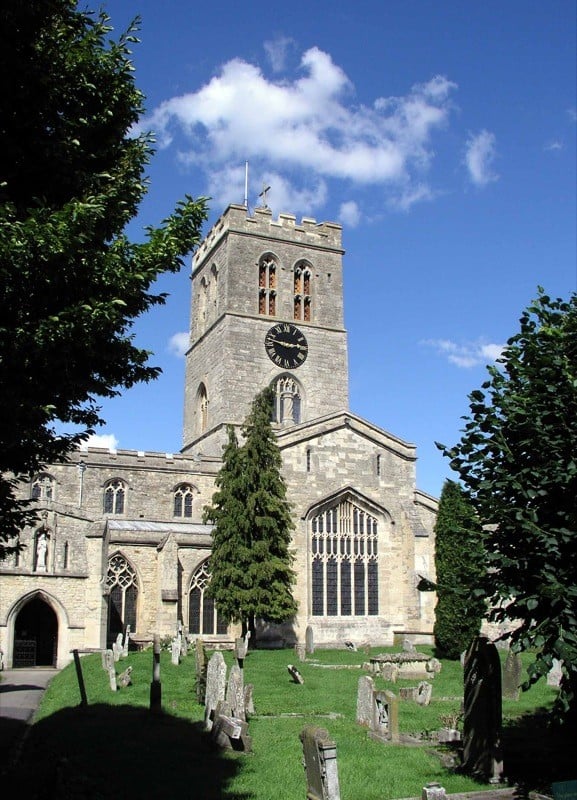 St Mary's Church was begun in the 13th century at the instigation of the Bishop of Lincoln, Robert Grossteste. Vestiges of the original building can still be seen, such as the pillars and arches in the nave and the aisle windows which date from the early 14th century. The building was substantially restored in the years between 1889 and 1897 by the architect J.O. Scott.

According to the churchwarden's accounts, the north transept was built in 1442 and since the windows in the south transept are of similar style, it was probably built at the same time. The south transept was known as St Christopher's Chapel and houses two table tombs belonging to the Quartermain family. One of these, the tomb of Richard Quartermain, his wife Sybil and their godson Richard Fowler, dates from 1477 and is notable for the armour depicted on its brasses.

The stalls with linenfold panelling in the chancel were bought from Thame Abbey in 1540. There are several interesting tombs within the chancel.

The most prominent tomb is that of Lord Williams and his wife Elizabeth (see photo below, and his Wikipedia entry) Lord Williams served under both Queen Mary and Queen Elizabeth 1, becoming a man of great influence and wealth. He founded the grammar school [now a comprehensive school], which still bears his name.