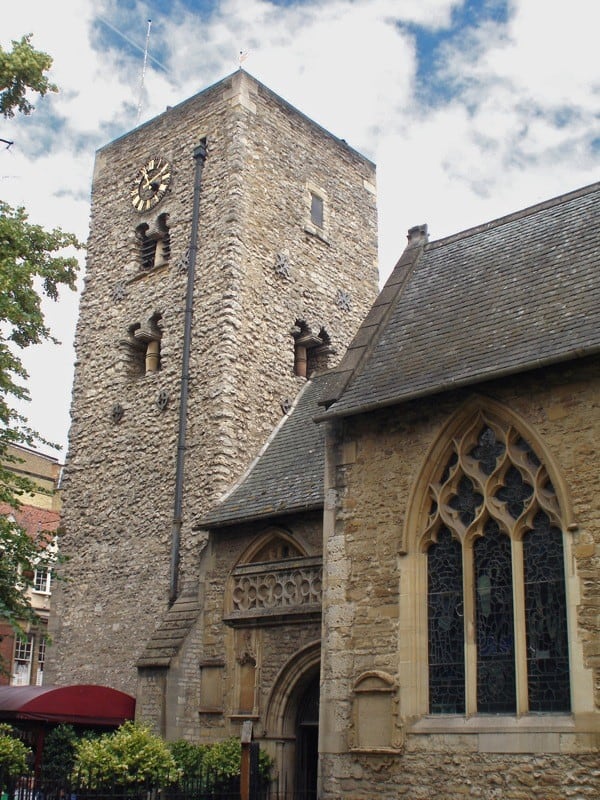 Oxford : St Michael at the North Gate
Originally built around 1000–1050, with the tower of 1040 still in existence, the church is Oxford's oldest building. The church tower is Saxon. The architect John Plowman rebuilt the north aisle and transept in 1833.

The Oxford Martyrs were imprisoned in the Bocardo Prison by the church before they were burnt at the stake in what is now Broad Street nearby, then immediately outside the city walls, in 1555 and 1556. Their cell door can be seen on display in the church's tower.

St Michael at the North Gate is the current City Church of Oxford. That title was originally held by St Martin's Church at Carfax, and then by All Saints Church in the High Street when St Martin's Church was demolished in 1896. City Church status passed to St Michael's when All Saints Church was declared redundant in 1971 (it was subsequently converted into the library of Lincoln College, Oxford). The City Church is where the Mayor and Corporation of Oxford are expected to worship. The parishes of St Martin's and All Saints are now amalgamated with St Michael's.